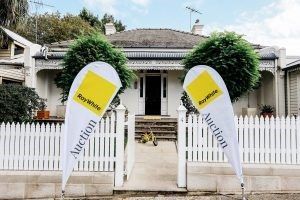 Our first Auction Portfolios for 2019 were introduced to buyers with a pleasing number of both potential buyers and interested public attending despite the busy time of year with back to work and back to school activity.
It always takes a number of weeks into a new year to find any differing trends from the final weeks of the previous year. We are experiencing pleasing buyer activity and the challenge of meeting vendor price expectations with buyer price expectations.
Both these early portfolios, offered a variety of property type throughout our Eastern Beaches residential areas with the Headsail room of the Bucklands Beach Yacht Club, the home of Ray White Auctions, enjoying a pleasing attendance, including people who had registered buying interest, those who had expressed conditional buying interest and those who came along to see what is selling and for what price to give an idea of what is happening very currently in the real estate market.
All the properties we had identified with registered buying interest, attracted bidding interest and the balance of the portfolio we were able to "showcase" attention to those still researching buying opportunities, while working with the buyer interest we had identified prior to auction.
4 February highlights of sales under the hammer included:
14 Island View Terrace $2,875,000 after some 23 bids which reflected the outstanding quality of this home.
It should also be highlighted and noted that this portfolio comprised of 10 properties – within one week later, 6 properties are "under contract", 2 have received offers with negotiations continuing. Vendor and buyer activity that demonstrates why we continue to have confidence with our prime selling strategy of auction marketing.
11 February highlights of sales under the hammer included:
7/150 Chapel Road $532,000
12 Ware Place $961,000 after some 30 bids
4A Rogers Avenue $1,106,000 after some 25 bids
12A Freyberg Place negotiated a conditional sale immediately post auction
At the time of writing this report 3 further properties are being negotiated under multi offer interest.
We continue to work with all potential buyers who have inspected properties within these portfolios.
There are always various reasons why potential buyers cannot meet the terms of an Auction For Sale and Purchase Agreement which is a totally unconditional agreement, however, as stated above, we try to work with these potential buyers to attract the best conditional sale for our client vendors.
The goal of our Auction Marketing Programmes is to provide our Vendor clients with an unconditional sale, and this goal is definitely not diminished by current challenges of industry auction marketing negativity and conflicting comments on real estate activity.
Three weeks of marketing gives a base to work with conditional buying interest if unconditional buying interest is not achieved, at or, immediately post auction.
It is also important to note that some vendors are not always able to accept buyer expectations of price for various reasons but auction marketing is a very positive way of testing the market in a defined space of time to determine if the buyers price will enable them to make the lifestyle / property change they envisage.
As a foot note – it is interesting to read this weeks property report from Australia:
The Real Estate Conversation 11 February reported :
"Auction Activity continues to rise following seasonal downturn.
Auction data from the year to date reflects a "subtle" bounce back in clearance rates relative to December last year, according to CoreLogic".
All but one of the markets experienced higher volumes across the past week, with activity down in Adelaide.
CoreLogic said while the results reflected a seasonal improvement, the numbers were still lower than those recorded at the same time last year.
Source: Recon Daily, 12 February 2019 (The Real Estate Conversation)
Ken Ralph
Auction Services Manager