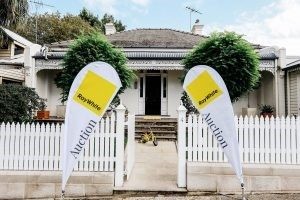 Auction Report for 6 July 2020
This week we completed our 6 July auction portfolio with the successful sale at 65 Gowing Drive in Meadowbank, on 8 July.
Our 6 July portfolio offered properties in a wide price range with addresses covering Pakuranga, Half Moon Bay, Bucklands Beach, Golflands and Botany Downs.
It was pleasing to welcome a good attendance to the Headsail room of Bucklands Beach Yacht Club, the home of Ray White Auctions. This included people who had registered bidding interest, those who had expressed conditional buying interest and those who came to see what is selling in their neighbourhood and for what price, to give an idea of what is happening very currently in the real estate market.
This portfolio was consistent with comments I detailed in my 29 June report, regarding the very favourable buyer interest and confirmation of a positive level of confidence to invest in real estate.
The very pleasing level of sales with equally pleasing prices which has been completed both during and post lockdown is further recognition of the resilience and confidence of real estate, particularly within our Eastern Beaches area. The clearance of our 6 July portfolio was added confirmation
The evening commenced with the 'under the hammer' sale of 19 Seneca Court in Golflands for $1,147,000, after some 21 competitive bids.
The next to sell 'under the hammer' was 28 Marriott Road, Pakuranga, after some 24 competitive bids, for $1,070,000.
78 Ennis Avenue in Pakuranga also sold 'under the hammer' for $964,000, after some 12 competitive bids.
139 Botany Road, Botany Downs and 34 Venus Place in Half Moon Bay sold immediately post auction, as a result of further negotiations with all registered parties who had attended auction.
We continue to work with buyer interest for 5 Tomonga Way in Bucklands Beach.
So, after three weeks of marketing, five properties sold from a portfolio of six. This was a splendid clearance and achieved great results for our vendors. However, it should also be acknowledged that buyers were able to secure quality properties. This sale clearance underlines my comments above as to activity and recognition of the resilience and confidence of real estate, particularly within our Eastern Beaches area.
Wednesday 8 July
We were asked to market a home in the Meadowbank/ St Johns area, which drew an extremely favourable response from our various internet marketing portals and Open Home activity.
65 Gowing Drive sold 'under the hammer' for $1,500,000 to a young couple who were delighted to be able to move into this home in this popular
We look forward to the forthcoming portfolios during July and into August.
As a foot note, I keep an eye on Australian trends through reports published by Williams Media. Again this week, there was little auction activity comment from Sydney and Melbourne. However, the following comments were made.
'CoreLogic has reported that auction volumes were down week on week across the combined capital cities, with a total of 1,185 homes scheduled for auction. The lower activity which we have historically noted over school holiday periods, returned a preliminary clearance rate of 65.1 per cent.
There were 439 Melbourne homes taken to auction returning a preliminary clearance rate of 64.3 per cent, which was higher than last week's preliminary figure of 62.7 per cent across 645 auctions, with a final result of 61 per cent.
In Sydney, 563 homes were auctioned this week returning a preliminary clearance rate of 68.1 per cent, higher than last week's 66.9 per cent preliminary result, when a higher number of auctions were held (644).
In Queensland, according to Justin Nickerson of Apollo Auctions, the state continued to defy the sceptics with another strong weekend of auction performance. "The overall clearance remained solid, partly fuelled by a rise in sales prior to auction – which bears monitoring in the coming weeks," said Mr Nickerson. "With restrictions on attendance changed from 20 to 100 in place, crowds were back in earnest – with a handful of properties exceeding the 50 mark.
Strong volume persists now for entirety of July – suggesting the usual winter malaise may be avoided this year."'
Ken Ralph
Auction Services Manager