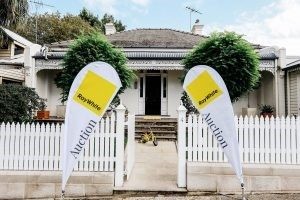 Auction Report for 3 August 2020
Our 3 August auction portfolio offered properties in a wide price range with addresses covering Mellons Bay, Howick, Highland Park and two destinations outside of our Eastern Beaches area – Papatoetoe and Mangere East.
As always, it was pleasing to welcome people to the Headsail room of the Bucklands Beach Yacht Club, the home of Ray White Auctions. This included people who had registered bidding interest, those who had expressed conditional buying interest and, those who came to see what is selling in their neighbourhood and for what price, to give an idea of what is happening very currently in the real estate market.
This portfolio attracted active bidding for four of the eight properties within the portfolio. This showed definite positive buyer intent for those properties, bidding to a price level at or above the pre-auction buyer feedback. However, the bidding for some of the properties did not reach a price level which satisfied the vendors to place the property 'on the market' to allow a sale 'under the hammer'.
I have noted in earlier reports that we place serious importance on accurately qualifying buying price interest for each property. We pass that information on to our vendors, thus enabling them to make an informed selling decision, as well as information to buyers to give them the confidence to buy.
As I have noted in earlier reports, it is reasonable to accept that information from real estate practitioners who are dealing directly with both vendors and buyers are able to give accurate information, rather than contributions from commentators or opinion writers who do not possess the same locally defined information. It is then up to vendors and buyers to determine their transaction options.
3/5 Birdwood Avenue in Papatoetoe, a tidy brick and tile unit sold 'under the hammer' after some 10 bids, for $580,000.
103 Union Road, Howick attracted 10 bids but sold immediately post-auction to the highest bidder at their last bid, after further vendor consideration.
We offered 14,16,18 Pine Terrace in Howick as one parcel of approx. 5106m2, to give developers an opportunity to secure a very rare and sizeable area of land that will offer extra scope for redevelopment. We have received buyer interest in the individual titles and, therefore, we are working with the identified buyer interested in the total land area, as well as those only showing interest in the individual properties.
10 Gardiner Grove in Mangere East, which comprised a 675m2 section, attracted redevelopment buyer interest. A very active 23 bids competed for the property. However, despite the active bidding, the property did not reach a price which enabled the vendor to place it 'on the market' to sell 'under the hammer'. Negotiations continue with the highest bidder.
We continue to work with buyer interest for the remaining properties within the portfolio.
There are always various reasons why potential buyers cannot meet the terms of an Auction For Sale and Purchase Agreement, which is a totally unconditional agreement. Therefore, we try to work with these potential buyers to attract the best conditional sale for our client vendors, post auction.
These results and my comments above are relevant as to activity and recognition of the resilience and confidence of real estate, particularly within our Eastern Beaches area.
We look forward to our August portfolios, which offer quality diversity across our Eastern Beaches area.
As a foot note, I keep an eye on Australian trends through reports published by Williams Media. As with previous weeks there was little auction activity comment from Sydney and Melbourne, due to their continued various 'Lockdown' requirements. However, the following comments were made.
'According to CoreLogic, the combined capital city preliminary clearance rate improved across a lower volume of auctions this week. There were 1,162 homes taken to auction returning a preliminarily success rate of 65.3 per cent coming in higher than last week's preliminary results of 59.2 per cent, which later revised down to 54.1 per cent.
There were 351 Melbourne homes scheduled for auction this week, lower than the 540 over the week prior. The lower volumes saw Melbourne's preliminary clearance rate improve with 59.8 per cent of auctions successful as fewer withdrawn auctions were recorded this week lifting the success rate.
In Sydney, 578 homes were taken to auction this week returning a preliminary auction clearance rate of 68.2 per cent. An improvement on last week's final clearance rate of 60.6 per cent across a slightly higher 594 auctions. Over the same week last year, Sydney volumes were a lower 386 with a success rate of 72 per cent.
Across the smaller cities, Adelaide and Canberra came in with equal highest clearance rate over the week with 80 per cent of homes selling at auction.'
Ken Ralph
Auction Services Manager