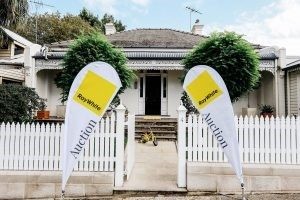 Auction Report for 20 July 2020
This week we completed our 20 July auction portfolio and a successful sale at 7 Sylvan Valley Avenue in Titirangi.
Our 20 July auction portfolio offered properties in a wide price range with addresses covering Pakuranga, Half Moon Bay, Bucklands Beach, Mellons Bay, Cockle Bay, Golflands and Panmure.
It was pleasing to welcome a big attendance to the Headsail room of the Bucklands Beach Yacht Club, the home of Ray White Auctions. This included people who had registered bidding interest, those who had expressed conditional buying interest, and those who came to see what is selling in their neighbourhood and for what price, to give an idea of what is happening very currently in the real estate market.
As I have emphasised, particularly over more recent weeks, our sale results show an extremely favourable level of buyer interest and, confirmation of a positive level of confidence to invest in real estate, particularly within our Eastern Beaches area. As reported last week, the competitive bidding evident during the evening was added confirmation.
5 Dell Way in Bucklands Beach began the evening, attracting six bidding registrations. Following some 47 very competitive bids, it sold 'under the hammer' for $1,200,000.
The next to sell 'under the hammer' was 120 Mellons Bay Road, Mellons Bay. This distinctive, colonial styled landmark along Mellons Bay Road also attracted strong buyer support and, after some thirteen competitive bids, sold for $1,610,000.
1/307 Pakuranga Road in Pakuranga attracted unit buyers and sold 'under the hammer', after eight bids, for $650,000.
1/68 Prince Regent Drive, Half Moon Bay also sold 'under the hammer' after eleven bids, for $780,000.
5/53 Kings Road in Panmure attracted bidding interest and, after further consideration by our vendors, sold post auction to the highest bidder.
So, after three weeks of marketing, competitive bidding for the properties within the portfolio for which we had identified bidding interest. Great results for our vendors and it should also be acknowledged that buyers were able to secure quality properties.
There are always various reasons why potential buyers cannot meet the terms of an Auction For Sale and Purchase Agreement, which is a totally unconditional agreement. We therefore try to work with these potential buyers to attract the best conditional sale for our client vendors, post auction.
These results and my comments above are relevant as to activity and recognition of the resilience and confidence of real estate, particularly within our Eastern Beaches area.
Wednesday, 22 July 2020
We were asked to market a home in Titirangi which drew extremely pleasing buyer response. This immaculately presented home was surrounded by typical bush clad, natural privacy, Titirangi landscaping. Due to an unconditional offer having been presented to our vendors and accepted, subject to the property being submitted to auction, the date was brought forward by one week. The property was sold 'under the hammer' for $950,000 to the couple who had made the pre-auction offer, although they had to compete further to secure the property.
We look forward to the last portfolio for July and the quality properties which will be part of our August portfolios.
As a foot note, I keep an eye on Australian trends through reports published by Williams Media.
As with previous weeks there was little auction activity comment from Sydney and Melbourne due to their continued various 'Lockdown' requirements. However, the following comments were made.
'Justin Nickerson of Apollo Auctions said Queensland showed its strongest overall clearance rate since February. "This has mainly been fuelled by a strong buyer pool, which despite the challenges faced by interstate and overseas buyers have remained consistent in both their quantity and quality," said Mr Nickerson. "Attendances also are back in force with almost 30 people on average in attendance at each auction." Mr Nickerson said he experienced a clearance rate of 72.7 per cent for the week.
CoreLogic reported 1,167 homes scheduled for auction across the combined capital cities this week, down from 1,269 over the previous week, although higher than this time last year (896).
In Sydney, 512 homes were scheduled for auction this week, down from 566 over the previous week, although higher than one year ago when 303 homes were taken to auction across the city.
There were 499 auctions scheduled in Melbourne this week, similar to the previous week when 506 homes were taken to auction, and higher than the same week last year (410). As mentioned the previous week, the withdrawn numbers are not overly surprising given that Melbourne is currently in lockdown. With restrictions in place across Melbourne for another four weeks, we are likely to see more auctions being withdrawn from the market than normal, which will drag the clearance rate lower.
Excluding withdrawn auctions from the clearance rate calculation, and focussing purely on those auctions that proceeded shows a much higher 84 per cent 'adjusted' preliminary clearance rate, with the majority of these (55 per cent) selling prior to the auction rather than under the hammer or post event.'
Ken Ralph
Auction Services Manager