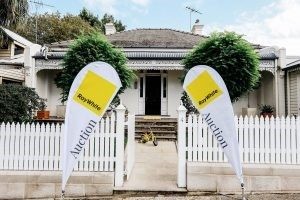 Auction Report for 17 August 2020
Confidence plus!
In previous reports, I have been emphasising the continued confidence in real estate in our Eastern Beaches area, as everyone negotiates their way through the various Lockdown levels imposed upon us.
Wednesday last week found us back at Lockdown Level 3. Undeterred, our sales teams continued to market our listing base with professional and positive confidence, knowing that buyers would continue to respond to quality listings. Private inspections both during the week and over the weekend confirmed buyer interest in our 17 August portfolio.
Under level 3 Lockdown, we had to swap the home of Ray White Auctions at the Bucklands Beach Yacht Club, for virtual auctions from our Howick Office training room. Our 17 August auction portfolio offered properties in a wide price range with addresses covering Pakuranga, Half Moon Bay, Howick, Golflands, Dannemora and Flat Bush.
We enjoyed registered bidding interest for five properties. One property has been transferred through to 7 September and three properties have attracted conditional buying interest, due to the level 3 Lockdown limiting restricted time to finalise building reports and other aspects of the unconditional auction agreement.
Vendors, buyers and our sales team were able to participate in the auction via the internet where they were able to view the property being sold. Bids were received by 'phone communication to the Auctioneer. The number of bidding registrations and the number of bids more than fully justified my comments above, as to the confidence in Eastern Beaches real estate.
The portfolio commenced with 20 Toplands Drive in Flat Bush which sold 'under the hammer' after some 15 competitive bids, for $837,000.
Next was 11 Trovare Place, Golflands which sold 'under the hammer' with three registered bidders sharing extremely active bidding competition and selling, after a very highly competitive 92 bids, for $1,285,000.
7 Dianne Louise Drive in Half Moon Bay was not going to be denied selling 'under the hammer', with four registered bidders sharing active bidding competition, selling after some 28 competitive bids for $1,333,000.
13 Gerwyn Place, Pakuranga also sold 'under the hammer' for $860,000, after some 8 bids.
We continue to work with the buyer interest for the remaining properties within the portfolio.
So, after three weeks of marketing and, after the disruption of returning to a level 3 Lockdown, extremely pleasing, positive and competitive bidding providing great results for our vendors. However, it must also be acknowledged that the sales provided buyers with an opportunity to buy quality real estate assets knowing that, while having to competitively bid to be the 'winner', they were bidding for property which was also the first choice for a number of other buyers.
There are always various reasons why potential buyers cannot meet the terms of an Auction For Sale and Purchase Agreement, which is a totally unconditional agreement. Therefore, we try to work with these potential buyers to attract the best conditional sale for our client vendors, post auction.
We look forward to rescheduling the remaining August portfolios into September, so that buyers can fully investigate all conditions of the Auction unconditional, For Sale and Purchase Agreement.
As a foot note, I keep an eye on Australian trends through reports published by Williams Media.
As with previous weeks there was little auction activity comment from Sydney and Melbourne, due to their continued various 'Lockdown' requirements. However, the following comments were made.
Auctions
'CoreLogic's report shows there were 1,042 homes up for auction across the combined capital cities this week, down from 1,150 over the previous week and 1,228 this time last year.
In Melbourne, auction volumes continue to decline with 189 homes scheduled for auction this week, down from 294 over the previous week and 588 this time last year. The number of auctions held across Melbourne was averaging around 530 each week prior to the implementation of new restrictions.
There were 668 homes scheduled for auction in Sydney this week, up from 640 over the previous week and 446 this time last year. Sydney hasn't recorded this many auctions over a week since the first week of April. Preliminary results show the city recorded a clearance rate of 67.8 per cent this week, slightly higher than last week's preliminary result of 65.8 per cent, which later revised down to 58.8 per cent.'
Ken Ralph
Auction Services Manager