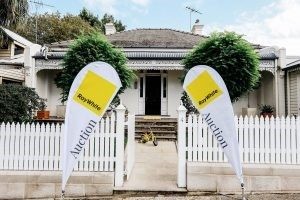 Auction Report for 16 November 2020
As we noted in last week's report, the 'Spring Market' is producing a volume of quality properties which has enabled us, once again, to provide a portfolio of properties across our residential areas of Pakuranga, Bucklands Beach, Howick, Cockle Bay, Golflands and Flat Bush, as well as a unit in Greenlane.
Our auction venue at the Bucklands Beach Yacht Club attracted bidding interest which ensured our 16 November portfolio benefitted from the bidding/buyer activity we have experienced over recent months.
Highlights included:
16 Golfland Drive in Golflands attracted a competitive 15 bids to sell 'under the hammer' for $1,290,000.
30 McCrystal Avenue, Bucklands Beach attracted 10 competitive bids after a positive start, a reflection of its very stylish presentation, selling 'under the hammer' for $2,570,000.
43A Rodney Street in Howick attracted 13 competitive bids, selling 'under the hammer' for $1,400,000.
1/41 West Fairway, Golflands also sold 'under the hammer', after some 14 bids, for $1,250,000.
1/61 Cardiff Road, Pakuranga sold 'under the hammer' for $690,000.
50 Arrowsmith Drive in Flat Bush also attracted competitive bidding to sell 'under the hammer' for $1,420,000.
29A Tawera Road, Greenlane offered new ownership refurbishing potential and, after some highly competitive 56 bids, sold 'under the hammer' for $1,368,000.
Immediate post negotiations for 2/30 Takutai Avenue in Bucklands Beach and 8 Shelby Lane, Flat Bush have resulted in a sale for our vendors, while post auction negotiations continue with the bidding and buyer interest for the balance of the portfolio, to affect a successful sale for our vendors.
So, after more than three weeks of marketing, we have achieved extremely pleasing, positive and competitive bidding, providing great results for our vendors whose properties sold under the hammer. However, it should also be acknowledged that the sales provided buyers with an opportunity to purchase quality real estate assets knowing that, while having to competitively bid/buy to be the 'winner', they were bidding/buying property which was also the first choice for a number of other buyers.
The prices achieved confirmed our ability to maximise price for our vendors. However, to achieve such results buyer interest, bidding registrations and actual competitive bidding are the components to achieving great results.
With just two portfolios left for November and two for December, the year is disappearing quickly. However, these last 2020 portfolios will give buyers an opportunity to evaluate their options prior to the Christmas/New Year break for quality properties, along with our ability to give prospective buyers direct access to a highly experienced, award winning team of mortgage advisors, who have access to a variety of lending institutions and their very favourable mortgage conditions.
As a foot note, I keep an eye on Australian trends through reports published by Williams Media.
There has been no auction summary content across the main cities this week
Ken Ralph
Auction Services Manager