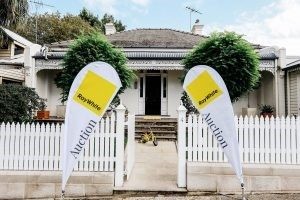 Auction Report for 14 December 2020
Our 14 December portfolio was the last in room portfolio for 2020. This was a very positive experience both for vendors, who were able to achieve a totally unconditional agreement prior to the lengthy Christmas/ New Year break, as well as buyers who will know where they will be residing at the beginning of 2021.
2020 has been a most unusual year of business activity. However, our vendor clients have taken our lead to ensure they have had the best opportunity to secure an unconditional agreement within the marketing space of some three to four weeks. We will finish December with a 25% increase in auction listings over the same twelve month period for 2019, whilst noting that there were no auctions during the month of April, due to having to adjust our ability to conduct auctions because of the Covid 19 lockdowns.
The 14 December portfolio included a 'bumper' 24 properties across our residential areas of Pakuranga, Sunnyhills, Half Moon Bay, Bucklands Beach, Howick, Cockle Bay, Botany Downs, Golflands and Flat Bush, as well as properties located in Mt Wellington, Papatoetoe and Blockhouse Bay. The substance of the portfolio is a reflection of the Spring Market activity and the continued vendor and buyer confidence to complete their real estate transaction before the Christmas / New Year break.
The Headsail Room at the Bucklands Beach Yacht Club, the home of Ray White Auctions, attracted a very pleasing number of people. This included those who had registered bidding interest, those who had expressed conditional buying interest and obviously, those who came along to see what is selling and for what price, to give an idea of what is happening very currently in the real estate market. This is due to current commentary on the real estate market, which is not always completed with sufficient investigation to ensure accuracy, particularly with information regarding our Eastern Beaches area.
Highlights of the evening were:
1/27 Sorrel Crescent in Bucklands Beach faced competitive bidding and, after some 32 bids, sold 'under the hammer' for $1,405,000.
8 Palmyra Way, Half Moon Bay also attracted an active 20 bids to achieve an 'under the hammer' sale for $1,600,000.
242 Cascades Road in Botany Downs attracted 22 competitive bids to sell 'under the hammer' for $1,333,000.
1/183 Bucklands Beach Road, Bucklands Beach also sold 'under the hammer' for $1,200,000.
25 Cockle Bay Road in Cockle Bay got away to a very positive start, selling 'under the hammer' for $1,430,000.
38 The Boulevard, Sunnyhills followed with 15 competitive bids, selling 'under the hammer' for $1,825,000.
15B Ullswater Place in Half Moon Bay received a positive starting bid to see it sell 'under the hammer' for $1,450,000.
15 Bruce Place, Papatoetoe attracted bidding interest, achieving a sale 'under the hammer' for $1,155,000.
155 Ireland Road in Mount Wellington reflected buying interest in properties where zoning has had a dramatic effect on future potential. Very determined bidding resulted in a sale 'under the hammer', after some 29 bids, for $1,840,000.
Negotiations with the bidding interest continued immediately post auction, resulting in sales for 21 Okareka Place in Pakuranga, 76 Uxbridge Road, Howick and 68 Finnerty Avenue, Howick.
Bidding was evident for a number of properties which did not sell 'under the hammer'. However, we have to accept that vendors determine whether the last bid price will enable them to achieve the reason for their decision to sell.
At the time of writing this report, further properties are still under active negotiation to affect a successful sale for our vendors.
8 December 2020
1/7 Howe Street in Howick was brought forward from its designated 17 December 2020 auction date due to an unconditional, pre-auction offer having been accepted by the vendor, subject to the property being submitted to auction on the earlier date. It sold 'under the hammer' for $1,061,000.
9 December 2020
We were asked to market a detached townhouse which is part of the St Clair Village in Te Atatu South, adjoining a similar townhouse which we marketed over twelve months ago. It sold 'under the hammer' for $640,000.
13 December
We were asked to market a well presented home at 159 West Tamaki in Road Glen Innes, on the Glen Innes/Glendowie border. It sold 'under the hammer' after a positive start and some 9 bids, for $1,560,000.
So, after more than three weeks of marketing and in some cases, a marketing period of less than three weeks, we have achieved extremely pleasing, positive and competitive bidding, providing great results for our vendors whose properties sold under the hammer. However, it should also be acknowledged that the sales provided buyers with an opportunity to purchase quality real estate assets knowing that, while having to competitively bid/buy to be the 'winner', they were bidding/buying property which was also the first choice for a number of other buyers.
The prices achieved confirmed our ability to maximise price for our vendors. Nonetheless, to achieve such results buyer interest, bidding registrations and actual competitive bidding are the components to achieving great results.
As we finish a very challenging but very rewarding year for us auctioning properties each week, (with the exception of April), giving buyers an opportunity to sell and buyers an opportunity to buy quality properties mainly around the Eastern Beaches area which we consider the best part of the greater Auckland area. It always gives us great pleasure to be able to move sellers to new properties to suit their current requirements and equally help buyers secure a property best suited to their current requirements.
We will start 2021 with a very pleasing portfolio for 25 January, followed by properties already listed for February auction dates.
We wish everyone happiness and safety throughout the Christmas/ New Year break.
Ken Ralph
Auction Services Manager