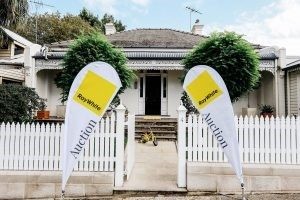 Auction Report for 10 August 2020
Our 10 August auction portfolio offered properties in a wide price range with addresses covering Highland Park, Burswood, Cockle Bay, Somerville, Flat Bush and two destinations outside of our Eastern Beaches area – Ellerslie and Randwick Park.
As always, it was pleasing to welcome people to the Headsail room of the Bucklands Beach Yacht Club, the home of Ray White Auctions. This included people who had registered bidding interest, those who had expressed conditional buying interest and, those who came to see what is selling in their neighbourhood and for what price, to give an idea of what is happening very currently in the real estate market.
As I have emphasised particularly over recent weeks, our sale results show a very favourable level of buyer interest and confirmation of a positive level of confidence to invest in real estate, particularly within our Eastern Beaches area. All properties within this portfolio attracted bidding interest, which added to the confirmation of positive buying confidence.
An additional property, 12 Four Trees in Cockle Bay was added to the portfolio, offering bidding interest for nine properties.
The evening began with 12 Four Trees, which was brought forward from its 17 August designated date. This was due to an unconditional offer having been presented to our vendor and accepted, subject to the property being submitted to auction. It sold 'under the hammer' for $1,300,000.
Facing further bidding competition during the evening were:
3/26 Ballater Place. Highland Park which sold 'under the hammer' after 13 bids, for $750,000. 9 Chiania Place in Somerville sold 'under the hammer' after some 29 very competitive bids, for $1,545,000.
3 Shenton Place in Burswood sold 'under the hammer' after some 12 competitive bids, for $969,500.
26 Gavin Street, Ellerslie sold 'under the hammer' after some 14 competitive bids, for $1,320,000. We continue to work with the buyer interest for the remaining properties within the portfolio.
So, after three weeks of marketing, we saw extremely pleasing, positive and competitive bidding providing great results for our vendors. However, it must also be acknowledged that the sales provided buyers with an opportunity to buy quality real estate assets knowing that, while having to competitively bid to be the 'winner', they were bidding for property which was also the first choice for a number of other buyers.
There are always various reasons why potential buyers cannot meet the terms of an Auction For Sale and Purchase Agreement, which is a totally unconditional agreement. Therefore, we try to work with these potential buyers to attract the best conditional sale for our client vendors, post auction
Prior to this portfolio, we successfully sold two properties.
Saturday 8 August
We were joint marketers of 16 Gillard Place in Eastern Beach. Two bidders were registered by our company, with one of those buyers holding the winning bid, after competitive bidding, for $2,270,000.
Sunday 9 August
We were asked to market a terrace styled house in Albany. It was noticeable that this property was part of a terrace styled complex which included two other properties listed For Sale, plus other nearby options.
Despite the listing competition, we received three registered bidders who all took part in the auction. It sold 'under the hammer' after 12 competitive bids for $641,000.
We look forward to the remaining three August portfolios which offer quality diversity across our Eastern Beaches area.
As a foot note, I keep an eye on Australian trends through reports published by Williams Media.
As with previous weeks there was little auction activity comment from Sydney and Melbourne, due to their continued various 'Lockdown' requirements. However, the following comments were made.
'CoreLogic has reported 1,160 homes taken to auction across the combined capital cities this week, similar to the previous week when 1,154 auctions were held, and slightly higher than this time last year (1,111).
In Melbourne, 298 homes were scheduled for auction this week, down from 357 over the previous week and 500 this time last year. The number of auctions held across Melbourne has reduced sharply through the lockdown period, but withdrawal rates have been much lower relative to the previous lockdown period in April and early May earlier this year.
Sydney was host to 642 auctions this week, up from 566 over the previous week and 367 this time last year. Of the 483 auction results collected so far, 65.8 per cent have returned a successful result.'
Ken Ralph
Auction Services Manager