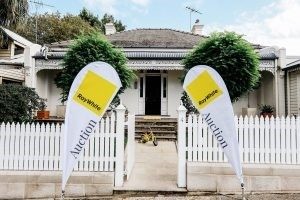 Auction Report for 1 March 2021
Our 1 March portfolio was the sixth for 2021 and, due to the lockdown Level 3 restrictions, the auction was conducted by virtual presentation, with vendors and bidders being able to go on line to view the auction and our sales people taking bids from registered buyers by telephone. Virtual auctions are no longer new to us and the reality is that each week, it is not uncommon for us to have vendors and bidders taking part in the auction via the 'phone, either because they are not in Auckland or are unable to attend at the allocated time.
Our organisation of the portfolio and experience in all aspects of auction management, together with conducting auctions in all circumstances, ensured that we were able to achieve excellent results for our vendor clients. It also ensured that buyers were able to complete their transaction efficiently without any further delay.
The portfolio included 14 quality properties across our residential areas of Pakuranga, Half Moon Bay, Eastern Beach, Bucklands Beach, Howick, Cockle Bay, Dannemora and Flat Bush, as well as an impressive lifestyle property in Hunua and properties located in Papatoetoe and Clendon.
Very active bidding and a high level of 'under the hammer' sales was an extremely pleasing result. Placing properties 'on the market' to sell 'under the hammer' was the key factor in vendors being rewarded with further bidding and achieving the pleasing final prices.
There were many highlights throughout the afternoon:
2/54 Vivian Wilson Drive, Eastern Beach got the afternoon off to a very positive start. It was placed 'on the market' to sell 'under the hammer' for $1,250,000. This encouraged further bidding to result in a sale 'under the hammer' after a total of 32 very competitive bids from a number of registered bidders, for $1,360,000.
32 Coachman Drive in Flat Bush was brought forward from its scheduled date of 8 March, due to an unconditional offer which was presented to our vendor and accepted, subject to the property being submitted to auction. From the pre-auction offer of $1,380,000, it sold 'under the hammer' after some 18 bids at $1,433,000.
1/78 Prince Regent Drive, Half Moon Bay sold 'under the hammer' for$972,000, after some 20 competitive bids and was another property which attracted further bidding once it was placed 'on the market' to sell 'under the hammer'.
17 Westerham Drive in Dannemora attracted bidding interest to see it sell 'under the hammer' for $2,300,000.
24 McCrystal Avenue, Bucklands Beach offered buyers family floor plan space, two distinct outdoor living areas, views and a sought after school zone neighbourhood. After some 28 competitive bids, it sold 'under the hammer' $2,680,000.
174 Moore Street in Howick offered buyers future potential and attracted a total of 42 very competitive bids to sell 'under the hammer' for $1,760,000. After being placed 'on the market' to sell 'under the hammer', a further 15 bids ensured the final selling price.
4A Fiesta Drive, Half Moon Bay also attracted very active bidding interest to sell 'under the hammer' for $968,000, after some 27 competitive bids.
1/13 Ti Rakau Drive in Pakuranga attracted bidding attention due to its easier care aspects and close to transport factors. It sold 'under the hammer' for $750,000, after some 23 competitive bids.
93 Evelyn Road, Cockle Bay attracted bidding interest and once placed 'on the market' to sell 'under the hammer', a resurgence of bidding resulted in a sale 'under the hammer' for$1,650,000. It attracted a total of 18 competitive bids
1/52 Central Avenue in Papatoetoe also attracted bidding interest to sell 'under the hammer' for $800,000, after some 14 competitive bids.
Two properties have been transferred through to following portfolios and we continue to work with the remaining two properties and their bidding and conditional buying interest, to secure a sale for our vendors and thereby, completing a total clearance of this portfolio.
So, after more than three weeks of marketing and in some cases, a marketing period of less than three weeks, we achieved extremely pleasing, positive and competitive bidding, with great results for our vendors whose properties sold under the hammer. However, it should also be acknowledged that the sales provided buyers with an opportunity to purchase quality real estate assets knowing that, while having to competitively bid/buy to be the 'winner', they were bidding/buying property which was also the first choice for a number of other buyers.
The prices achieved confirmed our ability to maximise price for our vendors. However, to achieve such results buyer interest, working with our mortgage broker partners, bidding registrations and actual competitive bidding are the components to achieving great results.
Ken Ralph
Auction Services Manager