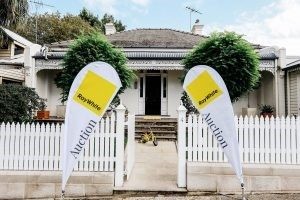 Auction Report for 8 November 2021
Our 8 November portfolio offered buyers an opportunity to buy properties within our residential areas of Pakuranga, Highland Park, Shelly Park, Somerville, Dannemora plus a new townhouse in Mt Wellington and a new townhouse in Papakura.
With Level 3 Lockdown still in place, our real estate activity has continued using the Online virtual platform to conduct auctions, giving our vendor clients the opportunity to sell with a totally unconditional sale agreement.
Despite the continuation of the lockdown restrictions, real estate activity as indicated above, has continued with an obvious confidence which has been amply demonstrated with multi bidding competition for the properties that have been offered For Sale through our Auction Programmes. The sale success has been a tribute to the quality of our clients' properties and also the demand to live within our Eastern Beaches area and also the attention to new townhouses outside of our Eastern Beaches area.
Highlights from 8 November
2/11 Carniew Place, Dannemora offered buyers a well presented, brick and tile one level floor plan home located in a popular cul de sac street within walking distance to the Botany Town Centre. The demand for attributes of this home and neighbourhood location was quite clearly demonstrated by the highly competitive 71 bids to finalise the "under the hammer "sale at $1,691,000.
90A Simmental Crescent, Somerville was another property that attracted deserved buyer attention. A Somerville location and a two level floor plan of four bedrooms and easy indoor to outdoor living drew 52 competitive bids to sell "under the hammer " at $1,455,000.
3A Marco Place, Highland Park offered buyers an opportunity to buy a very spacious, brand new, family home in popular Highland Park. The floor plan includes living on both of the two levels and six bedrooms, two of which offer more independent accommodation. Two of the bedrooms at the upper level include ensuite bathrooms. The upper level living room absorbs Lloyd Elsmore Park views. From a strong start and some 26 bids it sold "under hammer " at $2,040,000.
3/157 Panama Road, Mt Wellington is part of a three townhouse development in an area that is changing due to new development recognising its quite close proximity to Sylvia Park. Having sold the other two townhouses very recently, this was our last chance to offer buyers a brand-new townhouse within this development. Three bedrooms and living spaces opening out to a decked courtyard offers efficient floor plan space. It sold "under the hammer " at a pleasing $1,250,000.
1 Rosehill Drive, Papakura was another new three-bedroom townhouse that offered buyers easy care convenience. The two-level floor plan offered efficient living at the lower level with the three bedrooms at the upper level. It, too, sold "under the hammer " at $875,000 and perhaps reflected a selling price range that is hard to find within our Eastern Beaches residential areas
9 November
1/327 Botany Road, Botany offered buyers an easy-care home within a hop skip and jump walk to the extensive shopping and services at the Hub and Botany Town Centre. Botany College schooling also plays an important position factor to this neighbourhood. The floor plan provides three bedrooms, efficient combined living complimented by an easier care sized section. It sold "under the hammer " at $1,245,000.
12 November
60 Point England Road, Point England was able to confirm an auction date due to an unconditional offer that was presented to our vendor and accepted subject to the property being submitted to auction at the confirmed date. After a long 50-year ownership this 751m2 property offered buyers an opportunity to investigate how this property may be taken into the future due to zoning that will allow redevelopment. We have been very aware of the attention being paid to Point England property recently, and this property emphasised the buyer attention with a very positive preauction offer of $1,805,000 and with determined further bids, it finally passed to new ownership selling "under the hammer " at $1,845,000.
So , despite the continued interruptions of lockdown, there was extremely pleasing, positive , competitive bidding, for these properties sold under the hammer. It needs to be acknowledged that the sales provided buyers with an opportunity to buy quality real estate assets knowing that while having to competitively bid/ buy to be the "winner" they were bidding/buying property that was also the first choice for a number of other buyers.
It has been quite apparent that both vendors and buyers have made transaction decisions to best suit their current requirements, not needing more time to secure their future. After all, life does not wait for any of us, and we should note that there are now relatively few weeks left to complete a real estate transaction prior to the Christmas/ New Year break.
The excellent prices achieved confirmed our ability to maximise price for our vendors. However, to achieve such results, buyer interest, working with our mortgage broker partners , bidding registrations and actual competitive bidding are the components to achieving great results.
This was all completed despite all the challenges of our Level 3 Lockdown.
Ken Ralph
Auction Services Manager