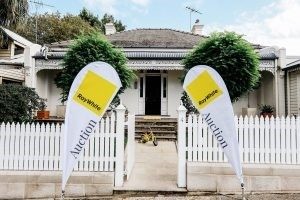 Auction Report 30 September 2021
September has come and gone with lockdown slowing down the number of potential buyers we have been able to introduce to properties each day, and therefore dictating our ability to confirm an auction date. However, activity has clearly demonstrated continued confidence in real estate and particularly the quality listings that we have the pleasure of marketing on behalf of our vendor clients.
Our last report, 7 September, emphasised our successful Auction Programme during this Level 3 Lockdown with our real estate activity continuing, and particularly, our Auction Programme continuing via Online virtual auction presentations.
We are fortunate that we have been able to progress the number of property transactions with great success for our Vendor clients but also giving buyers an opportunity to secure a property that will be best suited to their current requirements and not needing more time to secure their future, after all, life does not wait for any of us.
Our last report included three properties and since that report we have been able to finalise another three properties to equally finalise September encouraging activity.
20 September 2021
6 Tomuri Place, Mt Wellington offered buyers an opportunity to investigate the future of a section site of some 719m2 zoned for Terrace Housing and Apartment Building . The property includes a four bedroom home of pleasing presentation, with its cul de sac street location close to a range of services attracting very positive buyer interest. It sold "under the hammer " after some 47 competitive bids at $1,831,000.
27 September 2021
1/38 Ballater Place, Highland Park offered buyers an easy-care home of some two bedrooms plus study within walking distance to a variety of shopping and services. Once again the marketing of this home unit demonstrated the popularity of Highland Park attracting eleven registered bidders.
Same ownership for some 25 years changed hands after very competitive bidding which resulted in the property selling "under the hammer "after 39 determined bids at $1,041,000.
29 September 2021
2 Brooke Ridge Rise, Dannemora was able to confirm an auction date due to an unconditional offer that was presented to our vendors and accepted subject to the property being submitted to auction at the confirmed date. Buyer interest here was very understandable due to the one level floor plan design, featured indoor/ outdoor living, the excellent presentation and its very popular Dannemora neighbourhood address. It sold "under the hammer "at $1,500,000.
So, after three weeks of marketing with the interruptions of Lockdown, there have been extremely pleasing, positive and competitive bidding for the properties sold under the hammer. It also needs to be acknowledged that the sales provided buyers with an opportunity to buy quality real estate assets knowing that while having to competitively bid/ buy to be the "winner" they were bidding/buying property that was also the first choice for a number of other buyers.
The excellent prices achieved confirmed our ability to maximise price for our vendors, however, to achieve such results, buyer interest, working with our mortgage broker partners , bidding registrations and actual competitive bidding are the components to achieving great results.
This was all completed despite all the challenges of our Level 3 Lockdown.
We anticipate the advent of a Level 2 lockdown and its increased flexibility will allow us to accelerate the considerable number of listings that are ready to commence marketing. We will introduce three properties this Monday 4 October with sixteen properties to be introduced on Monday 11 October.
Ken Ralph
Auction Services Manager