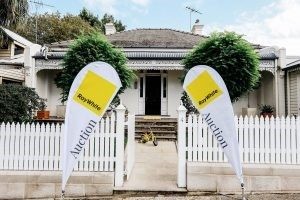 Auction Report 2 August 2021
This was our 28th Auction Portfolio for this year, the start of a new month and a continuation of the positive buyer reaction to quality properties emphasised by the properties within this portfolio achieving pleasing "under the hammer"sales.
It is always our pleasure to welcome a pleasing attendance to the Headsail room of the Bucklands Beach Yacht Club, the home of Ray White Auctions. Those attending included people who had registered bidding interest, those who had expressed conditional buying interest and obviously those who came along to see what is selling and for what price to give them an idea of what is happening very currently in the real estate market.
The portfolio included quality properties from our residential areas of Sunnyhills, Half Moon Bay, Howick, Dannemora and two properties in Mt Wellington, a sought after commercial and residential combination and a new townhouse.
As highlighted in my recent reports, it was so pleasing to see vendors achieving sale results that allowed them to move on to enjoy their current requirements and buyers delighted to have the opportunity to buy quality properties. People taking a positive attitude, not waiting for life to pass them by or wanting to wait.
As also noted in previous weeks' reports placing properties "on the market "to sell "under the hammer" was the key factor in vendors being rewarded with further bidding and achieving the pleasing final prices.
Highlights throughout the evening:
7 Edgar Place, Howick offered buyers an established family home in a popular cul de sac neighbourhood that is experiencing buyer confidence with the completion and construction of new builds. After some 13 bids, it sold "under the hammer" at $1,450,000.
5 Annalong Drive, Dannemora drew strong buyer response and a continuation of the very positive response we have experienced over recent months with the successful marketing of well-presented residences in and around this Dannemora area. One level living with a spacious four-bedroom floor plan and a very appealing presentation attracted an extremely pleasing number of bidding registrations. A strong start and some further 27 bids resulted in a sale "under the hammer"at $2,470,000.
22 Baird Street, Howick offered buyers a family sized home surrounded by a 1000m2 section and the opportunity to just enjoy the established family living environment or investigating further the vendor concept plans for a 4-section subdivision. It too attracted a strong start and with 5 further bids, sold "under the hammer "at $1,770,000 to a family buyer who will enjoy the home and its family spacious section setting.
1/6 Kaniere Place, Half Moon Bay offered buyers an opportunity to join a very popular sought-after school zone in a cul de sac neighbourhood. The floor plan is spread over two levels providing four bedrooms and an easy indoor/ outdoor flow to private outdoor living. After a competitive 22 bids an "under the hammer "sale finalised at $1,740,000.
8 Aranui Road, Mt Wellington offered buyers a rarer opportunity to secure a business commercial/ residential combination within viewing distance to the extensive shopping and services at Sylvia Park. Dual utilisation is attracting interest from those who seek the convenience of a work and home residential combination, with the position factors of this property being an added attraction. It sold "under the hammer "after 11 bids at $1,050,000.
14 Sunnyhill Crescent, Sunnyhills has been sold after post auction negotiations with the remaining two properties still under negotiation at the time of writing this report.
So, after three weeks of marketing, extremely pleasing, positive, competitive bidding, for the properties sold under the hammer, but also, it needs to be acknowledged that the sales provided buyers with an opportunity to buy quality real estate assets knowing that while having to competitively bid/buy to be the "winner", they were bidding on/buying property that was also the first choice for a number of other buyers.
The excellent prices achieved confirmed our ability to maximise price for our vendors, however, to achieve such results, buyer interest, working with our mortgage broker partners, bidding registrations and actual competitive bidding are the components to achieving great results.
Ken Ralpp
Auction Services Manager