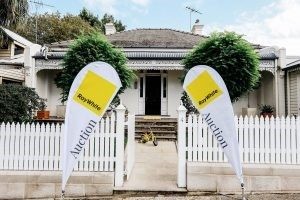 Auction Report 15 March 2021
Our 15 March portfolio, was the 7th for 2021 and due to the reduced lockdown Level we were able to invite, people back to the Bucklands Beach Yacht Club which was a busy venue with members following the Americas Cup racing in a well presented "fan zone "setting.
The portfolio offered, included a quality 11 properties across our residential areas of Pakuranga, Farm Cove, Bucklands Beach , Howick, Highland Park, Botany Downs, an impressive lifestyle sized property East Tamaki Heights plus a property located in central Manurewa.
Some properties originally scheduled for this portfolio were sold at an earlier auction date or transferred through to the 22nd and 29th March.
Very active bidding and a high level of "under the hammer" sales was an extremely pleasing result. Placing properties "on the market " to sell "under the hammer" was the key factor in vendors being rewarded with further bidding and achieving the pleasing final prices.
There were many highlights throughout the evening :
The evening started with 141 Point View Drive, East Tamaki Heights which offered buyers a stylish home and outdoor living attributes surrounded by the privacy of 6169m. Once declared "on the market to sell under the hammer" further spirited bidding with a total of some 45 bids, resulted in a sale "under the hammer "at $3,300,000
21 Bramley Drive Farm Cove benefitted from buyer appreciation of a "pride of ownership" presentation and its sought after school zone neighbourhood address. 22 competitive bids resulted in a sale "under the hammer " at $2,525,000
2/31 Rotoiti Avenue in Pakuranga was a unit that also benefitted from a very smart presentation, attracting 10 bids to sell "under the hammer " at $1,100,000
1 and 2/ 6 Clunie Place, Highland Park offered buyers the opportunity to buy two units and 841m2 of land as one parcel. It sold "under the hammer" at $1,920,000 after some 30 competitive bids emphasising the interest in investment / development type properties.
2/20 La Perouse Street, Botany Downs attracted bidding interest of 13 bids to see it sell "under the hammer " at $1,015,000
Lot 1 at 53 Sunderlands Road, Bucklands Beach emphasised the demand for new and more easy care living within a sought after school zone address selling "under the hammer "at $1,548,000 after 40 very determined competitive bids.
3/40 Latham Avenue, Pakuranga also sold "under the hammer" at $642,500 after negotiations between the highest bidder and vendors.
2/58 Botany Road, Howick attracted bidding interest and after immediate post auction negotiations sold to the highest bidder.
4 Woodview Rise, Botany Downs attracted bidding interest plus multi offers for vendor consideration post auction and as a result we have been able to complete a sale for our vendors.
So , after three plus weeks of marketing, in some cases a marketing period of less than three weeks, extremely pleasing, positive , competitive bidding, great results for our vendors whose properties sold under the hammer , but also, it needs to be acknowledged that the sales provided buyers with an opportunity to buy quality real estate assets knowing that while having to competitively bid/ buy to be the "winner" they were bidding/buying property that was also the first choice for a number of other buyers.
The prices achieved confirmed our ability to maximise price for our vendors, however, to achieve such results, buyer interest, working with our mortgage broker partners , bidding registrations and actual competitive bidding are the components to achieving great results.
16 March 2021
After a busy Monday evening we finalised the sale of 65 Marendellas Drive, Bucklands Beach which was brought forward from its 22 March scheduled auction date, due to an unconditional offer that was presented to our vendors and accepted subject to the property being submitted to auction.
Bidding started at the preauction offer of $1,398,000 and after some 14 competitive bids sold "under the hammer" at $1,442,000.
243 Preston Road, Otara was also offered For Sale and reflected buying interest from investor and developer buyers. It was placed "on the market "to sell at $1,215,000 but with continuing determined bidding and a final total of 87 bids, it sold "under the hammer "at $1,430,000
Ken Ralph
Auctions Services Manager