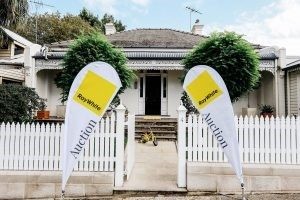 Auction Report 12 April 2021
Our 12 April portfolio, was the 12th for 2021 and with an earlier than usual start we were able to invite and cater for a pleasing attendance to the Headsail room of the Bucklands Beach Yacht Club, the home of Ray White Auctions. Those attending included people who had registered bidding interest, those who had expressed conditional buying interest and obviously those who came along to see what is selling and for what price to give an idea of what is happening very currently in the real estate market.
The portfolio offered, included a quality 19 properties across our residential areas of Pakuranga, Cockle Bay, Sunnyhills, Farm Cove, Eastern Beach ,Howick, Highland Park, Huntington Park, Dannemora, Flat Bush and a near new brick and tile home in Papakura.
This was a portfolio that attracted a significant number of conditional buying interest alongside those who were able to meet the terms of an unconditional sale agreement which is a vendors valued added aspect of an Auction For Sale and Purchase Agreement.
Through the marketing period we place huge importance on qualifying buyer interest accurately and passing that information to vendors so that they will have a clear indication of a likely selling price prior to the auction day.
It was pleasing to attract active bidding, however, for a number of the properties and despite the price indications given to vendors prior to auction, the bidding did not reach vendors price expectations. We acknowledge that vendors will have individual reasons for deciding their own price level.
As noted in last week's report placing properties "on the market " to sell "under the hammer" was the key factor in vendors being rewarded with further bidding and achieving the pleasing final prices.
Highlights throughout the evening:
3 Moycullien Lane, Dannemora started the evening on a positive note, attracting 27 competitive bids, being placed "on the market to sell under the hammer "at $1,850,000 and eventually selling "under the hammer " at $1,920,000.
Amongst the highlights of the evening, 9 The Esplanade, Eastern Beach deserved attention, as after a 60-year ownership, the original cottage surrounded by a 868m2 section that looks directly across the street to Eastern Beach waterfront and its views, offered a diminishing redevelopment opportunity along this stretch of waterfront. It attracted 19 competitive bids and after being placed "on the market to sell under the hammer ", at $3,500,000, it sold "under the hammer "at $3,650,000.
44A Cook Street, Howick also attracted a competitive 28 bids from buyers appreciating its inner Howick Village location, selling "under the hammer" at $1,475,000.
13 Caltra Place, Dannemora also attracted very active bidding, selling "under the hammer" at $1,350,000 after some 28 bids.
3 Churchill Road, Cockle Bay reflected buyer interest in established family homes within a popular Cockle Bay address, attracting 17 bids to sell "under the hammer ".
Post auction negotiations with the highest bidder for 44 Ennis Avenue, Pakuranga, 2/44 Galvan Avenue, Sunnyhills and 32 De Quincey Terrace, Highland Park, resulted in a sale for our Vendors before the evening finished.
We continue to work with buyer interest for the balance of the portfolio to secure a sale that is satisfactory to our vendors.
So, after three plus weeks of marketing, extremely pleasing, positive , competitive bidding, for the properties sold during the evening, and , great results for our vendors whose properties sold under the hammer , but also, it needs to be acknowledged that the sales provided buyers with an opportunity to buy quality real estate assets knowing that while having to competitively bid/ buy to be the "winner" they were bidding/buying property that was also the first choice for a number of other buyers.
The excellent prices achieved confirmed our ability to maximise price for our vendors, however, to achieve such results, buyer interest, working with our mortgage broker partners , bidding registrations and actual competitive bidding are the components to achieving great results.
10 April
We were asked to market a property at 23 Fennell Crescent, Silverdale which offered home buyers an opportunity to buy an established 4-bedroom home in a part of the North Shore that is experiencing huge growth. 4 bidders registered for the auction and it sold "under the hammer "at $1,590,000.
Ken Ralph
Auction Services Manager